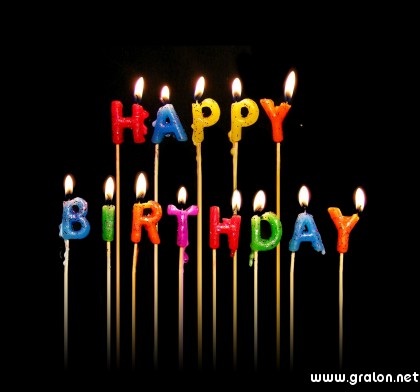 J
ackie from the blog
Canton Village Quilt Works
 is celebrating her birthday next Monday, Jun

e 23rd. (Happy Birthday, Jackie!) She has a

fabulous

give-away in honor of her birthday. Visit her

blog

to find out how to enter to win!
Jackie's birthday give-away hit a chord with me. Next Monday, June 23rd is my birthday, too. I love the idea of doing a birthday give-away. I was waiting until my 100th post to do a give-awy, but I've still a bit of time to go as this is only post number 60. With Jackie's approval (I e-mailed her), I also will celebrate with a birthday give-away. My give-away is not as BIG as her give-away. I have several "quilty" items that I would love to share with a lucky blog reader. I'll gather them up and post a picture later this week.
Post a picture of a quilting book that you like on your blog. Give us the author and title.

 If you have made a quilt from the book, posting a picture of your  quilt will give you a second entry for the drawing. 

Leave me a note in the comments section that you have posted a quilting book and/or picture of your quilt on your blogg

If you don't have a blog, please just leave the title, author, etc. in the comments section of my blog for a chance to win.
I'm a "book lady" or librarian. I

love

books. I love quilting books. It will be fun to see the different titles that are shared.
One of my favorite quilting books is

Quilt-Lovers' Favorites Volume 6

by American Patchwork & Quilting Magazine. I have not

ye

t made a quilt from this book. I plan on making the quilt Diamonds Are Forever by Sandy Gervais on page 45 in black and white fabrics. I have all the fabrics collected and the book. It is on my list of projects. :) Maybe soo.....